Paul & Shark Flag Collar Contrast Pullover Cobalt Melange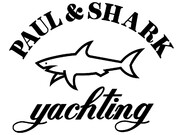 Paul & Shark Flag Collar Contrast Pullover Cobalt Melange
Size
Deze maat is helaas niet beschikaar
Deze maat is helaas niet beschikaar
Deze maat is helaas niet beschikaar
Deze maat is helaas niet beschikaar
Deze maat is helaas niet beschikaar
Choose your size in the above menu
Productcode:
I20P1108 Flag Collar Contrast - 573 Kobalt
Paul & Shark zipper sweater.

This wool sweater from Paul & Shark has a stand-up collar that has a detailed finish.

The "Cool Touch" technology by Paul & Shark goves the wool in this sweater a cool touch.

The inside of the collar is fitted with a flagstrip that is surrounded bij thin strips of leather. The inside is also fitted with a wide perforated leather strip that lets the fabric breathe.

The back of the collar has an Paul&Shark embroidery embroided on a piece of leather.

The collar is closable with a high-quality metal zipper surrounded by leather. This gives the garment an even more luxurious appearence.

Made of 100% Wool.



Visitors who viewed this product also viewed