Paul & Shark Velours Contrast Roundneck Pullover Navy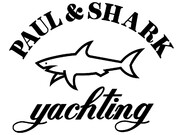 Paul & Shark Velours Contrast Roundneck Pullover Navy
Size
Deze maat is helaas niet beschikaar
Deze maat is helaas niet beschikaar
Deze maat is helaas niet beschikaar
Deze maat is helaas niet beschikaar
Deze maat is helaas niet beschikaar
Deze maat is helaas niet beschikaar
Deze maat is helaas niet beschikaar
Choose your size in the above menu
Productcode:
I20P1425 Velours Contrast Roundneck - 050 Navy
Paul & Shark roundneck sweater.

This Paul & Shark sweater has contrasts that are made of extraordinarily soft velours that give this sweater a contemporary appearence.

The contrasts are located on the shoulders and on the left upper arm.

The contrast on the left sleeve serves as a pocket. The pocket is lined with a smooth lining and has a high-quality zipper.

The sweater is made out of 60% Wool and 40% Acrylic.
Visitors who viewed this product also viewed