Store
Grandpa Rozing opened his tailors' shop in Schagen in 1936. He was born in a family of tailors from Heiloo and decided to start his own business in Schagen in 1936. Suits, trousers and jackets were made in this tailor's shop. Craftsmanship and expert advice have been central to Jan Rozing Men's Fashion from the very first moment.

Jan Rozing Men's Fashion slowly grew into a complete men's fashion store where, besides the custom work, clothing and casuals were also sold. In 1988 Jan Rozing Mannenmode moved to the location where the store is now. In 2011 our store was completely rebuilt and expanded.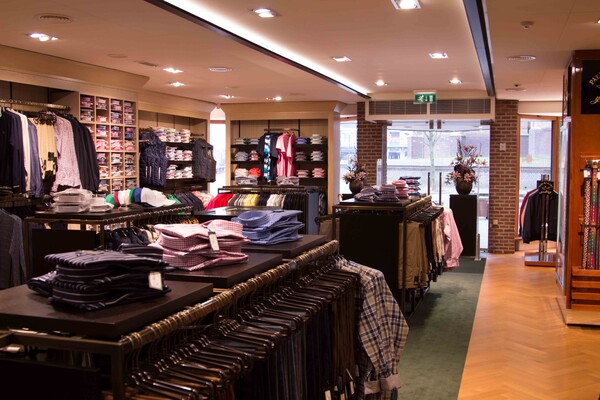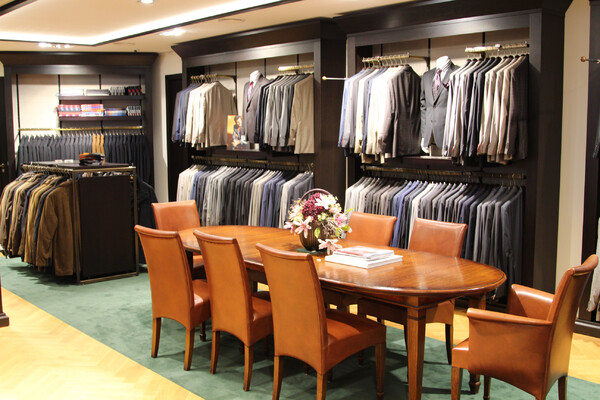 Jan Rozing Men's Fashion is, proudly, a very extensive dealer of Paul & Shark. A Paul & Shark corner has been placed, which makes the luxury maritime atmosphere of this brand even better. Jan Rozing Men's Fashion offers a total collection of sweaters, cardigans, shirts, jackets, bodywarmers, shoes, some jeans and various accessories of the beautiful brand "Paul & Shark".

Opposite the Paul & Shark corner you will find large collections of various more casual brands such as Gant, Maerz, Gran Sasso, Pierre Cardin and Gardeur.

At the back of our store you can choose a suit, a combination or a tailor-made outfit (suits / jackets / trousers / shirts) with more privacy. At a large cozy table, while enjoying a cup of coffee, we can discuss all the possibilities.